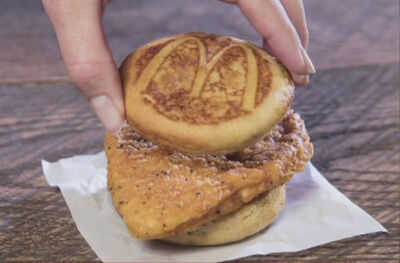 The Chicken McGriddle is a secret menu item sold by McDonald's during the "brunch" time where the breakfast and lunch menus overlap. It consists of A McChicken patty placed between two McGriddles.
This item has been placed in the standard menu on selected McDonald's locations and is expected to be released for wider distribution.
How to order
Edit
Ask for a McChicken patty sandwiched between two McGriddle cakes.